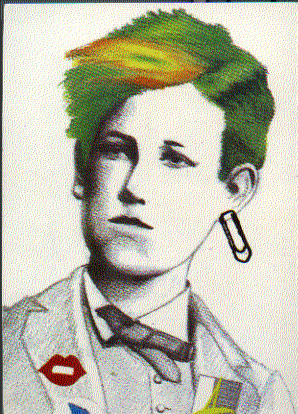 When I was ten years old, all the other children in my class decided I was mad.
Amazingly, I became the most popular boy in the school. I was more confident and outgoing, and for the first time in my life, I felt that I knew who I was. I had an identity.
I started to enjoy the music of Syd Barrett and Nick Drake. (I still do.) I started wearing a black tee-shirt, inside out.
I carried a copy of Bob Dylan's 'Tarantula' everywhere, and bought an old typewriter, so that I could type surrealist junk in uneven letters.
On the down side, my relationship with the psychotic alcoholic Scottish paedophile who was our form master in Year 10 was not as straightforward as it could have been.
I still have a lingering feeling that the word "mad" has some integrity to it. I think I want to step away from that. It's not too late to make a decent comeback album.